Urbino, Italy. 10th - 12th October, 2019
Welcome to Urbino
​
How to get to Urbino
Unfortunately Urbino does not have a railway station, however it can be reached easily by bus.
The nearest railway station is Pesaro . On the outskirts of the station you will find the buses that take you to Urbino. The schedules are irregular, but approximately you will find one every hour. You will find more information about the schedules consult the official website http://www.adriabus.eu/ where you will also find the timetable of the Roma-Urbino buses. Here you can see the bus schedule Urbino - Pesaro .
If you arrive by car,
From Bologna: I advise you to take the A14 motorway southbound, and exit at "Pesaro-Urbino". from there, take the SS423 Urbinate state street.
From Rome: take Via Flaminia and then E45 towards Perugia.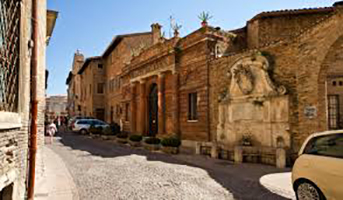 Sponsors of this meeting